Living a healthy, fit life is about good habits that positively impact your body, your mind and your spirit. When a global pandemic hits and forces us out of our daily routines we have to make some changes and be even more deliberate about taking care of our fitness. I am going to start sharing some of my new fitness habits that are taking shape during this trying time. I hope that some of my new habits can help you keep your own fitness goals moving in the right direction.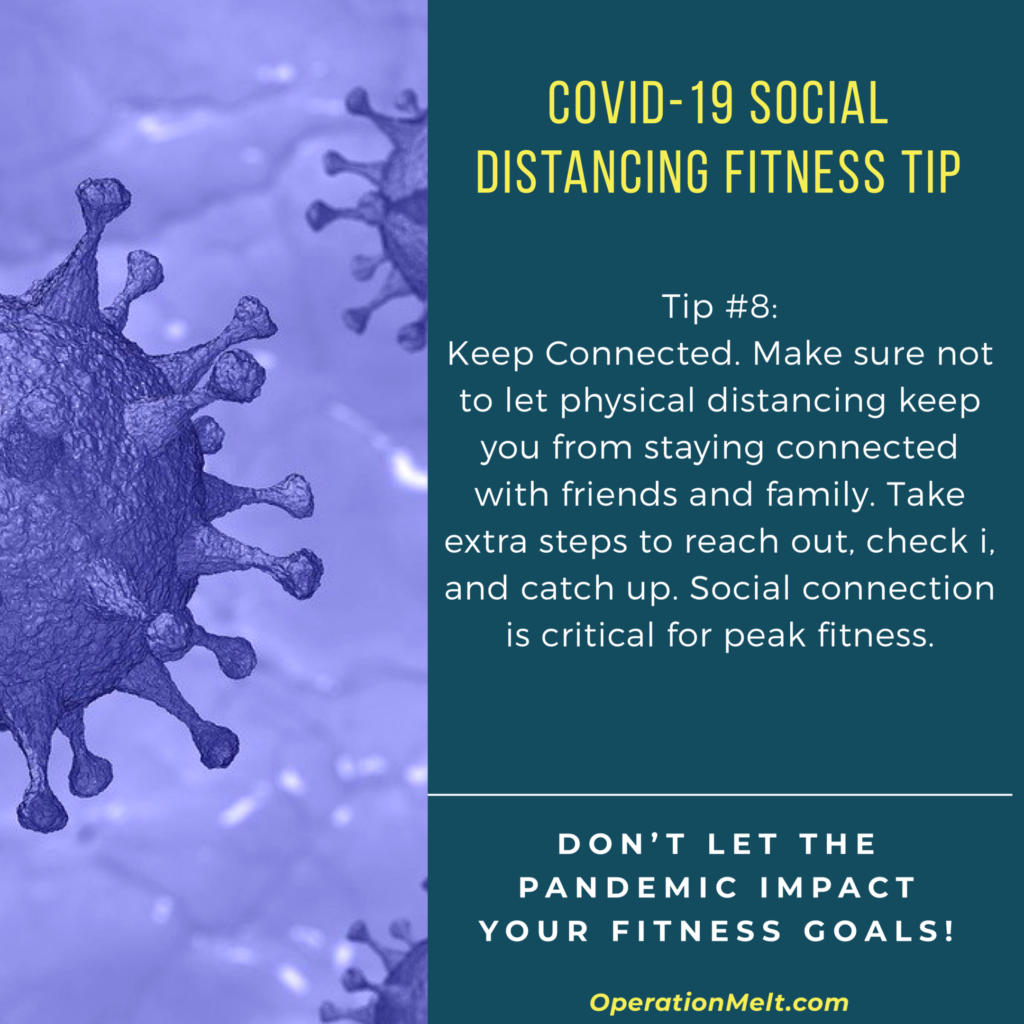 Tip #8: stay connected. Social connection is a critical piece of your overall health and wellness. Don't let this time of physical separation cause you to not keep connected with friends and family. Send a note, send a text, setup a video chat or just make a phone call to connect. Check in on how your friends are doing and maybe even have a virtual happy hour with them.
I know life is different right now and almost every one of us is struggling to find our new "normal." With some good daily habits this new "normal" can still be a fit life. Good luck and get out there and live your best life. Let's defeat this virus together!
Read all of my Pandemic Fitness Tips in my Operation Melt blog at https://www.operationmelt.com/category/pandemic-fitness-tips/