Living a healthy, fit life is about good habits that positively impact your body, your mind and your spirit. When a global pandemic hits and forces us out of our daily routines we have to make some changes and be even more deliberate about taking care of our fitness. I am sharing some of my new fitness habits and they will help you keep your own fitness goals moving in the right direction.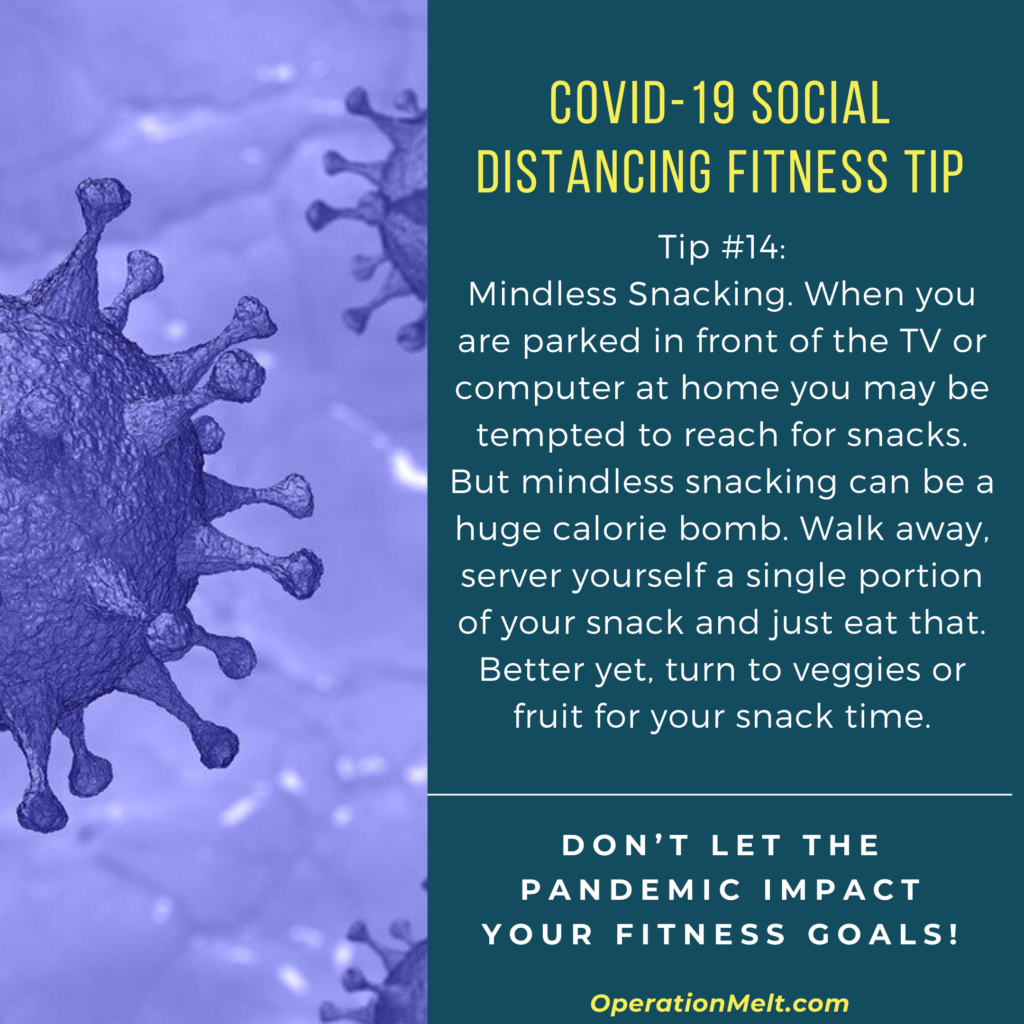 Tip #14: mindless snacking. While you are doing your part to control the pandemic you park yourself in front of the tv and binge watch that new show. You reach for the potato chips and mindlessly finish the whole bag. Boom, you just consumed 1200 calories and didn't even realize it. That is almost an entire day of calories (and let's not even talk about the sodium bomb) and it was just a snack! Mindlessly snacking is one of the biggest threats to your fitness and is way easier with a stay-at-home order. Snacking is ok but be mindful about it. Measure out a single portion and leave the bag behind. Better yet, grab some fresh veggies or fruit instead of the processed snacks.
I know life is different right now and almost every one of us is struggling to find our new "normal." With some good daily habits this new "normal" can still be a fit life. Good luck and get out there and live your best life. Let's defeat this virus together!
Read all of my Pandemic Fitness Tips in my Operation Melt blog at https://www.operationmelt.com/category/pandemic-fitness-tips/