Transformation   [trans-fer-mey-shun]
1. change in form, appearance, nature, or character
My name is Tony Weaver and I live in the Merion Village area of Columbus, Ohio with my wife of twenty years and my partner in life, Liz. We enjoy living our urban life, visiting with friends and frequenting fun restaurants and bars while spending lots of time at Indian Lake.
After a twenty-five-year career in technology, marketing, project management, and leadership, I have chosen to focus my life on my passion for helping individuals and businesses achieve their biggest goals. This commitment means that I wear many hats:
I am a consultant specializing in technology project management
I am a leader specializing in building and developing teams and growing talent
I am a life coach specializing in goals and goal success (personal & professional)
I am a writer specializing in goals and personal development topics
I am an amateur athlete working to continually improve my running and weight lifting performance
I am a dad joke connoisseur who loves to laugh and make others laugh
This hasn't always been my story and I haven't always known myself. The main theme of my life has been transformation.
To help you understand my story, I will share a few of the most significant transformations that have been the stepping stones in my journey.
Survival Mode
I grew up in a family that was stuck in survival mode. We lived in a rollercoaster ride of poverty. Sometimes there was money and we would immediately live well beyond our meager means and wouldn't save anything. Then, almost like clockwork, the next financial tragedy would hit us and we were back to having no money.
This rollercoaster meant that we had lots of utility shutoffs, bankruptcies, car repossessions, we were forced to turn to public assistance for some basic needs and the list goes on. If it wasn't for my grandmother who lived next door to us, we would have lost our home on more than one occasion. For example, on more than one occasion growing up, my job was to take a long extension cord over to my grandmother's house to plug it in so we would have some electricity.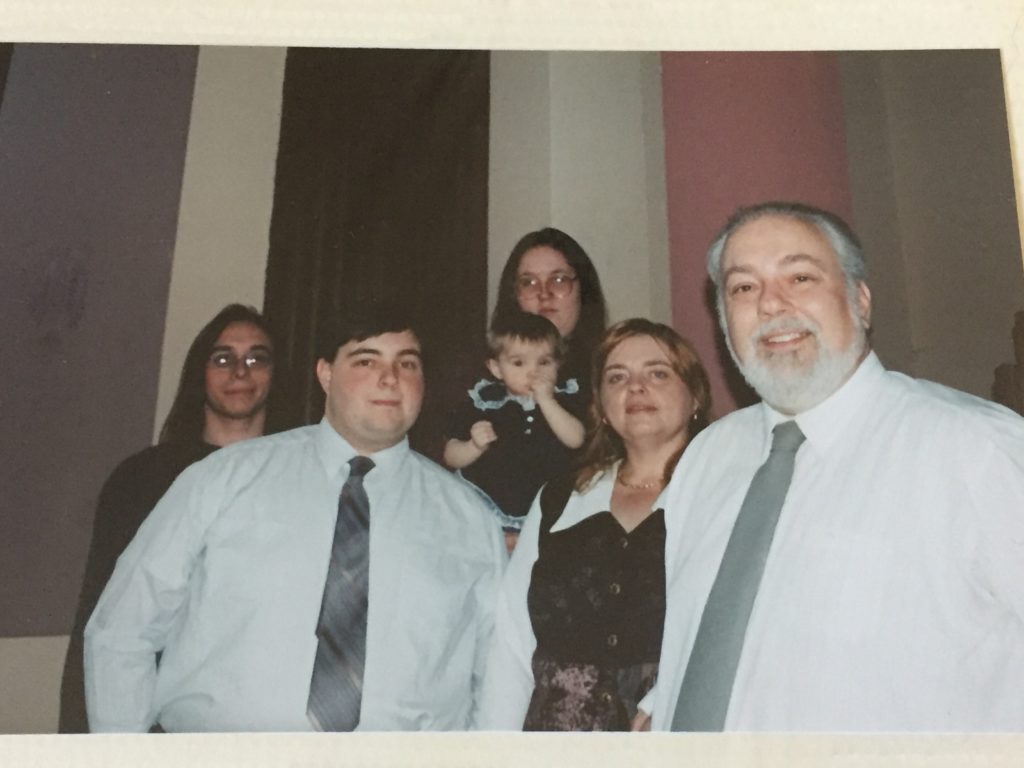 Constant money problems led to lots of tension in my family and my parents were always arguing – it just wasn't a very positive environment. My parents were constantly on the verge of divorce, but they decided to stay together for the benefit of my brother and me. The whole time, they probably should have gotten divorced and they ultimately did after celebrating their 25th anniversary.
For my entire childhood, we were trapped in survival mode. Every decision in our household was about staying alive, fed, with a home, and allowing us to get through school. While we did survive (obviously), this was not the ideal situation for development.
While I would love to blame my parents for this experience, and I have for years, I know that it wasn't completely their fault. This was a generational problem. They also grew up in environments where their families were trapped. From trauma to addiction to failing health, they never knew a time when anything other than survival mode was possible.
Living in survival mode impacted my parents, brother, and me all in different ways. I went through school as the poor, fat, outcast, bullied kid who didn't have many friends and was always sitting at the computer. I barely made it into high school because I never worked hard in school and didn't apply myself and just tried to take shortcuts.
I spent most of my formative years just trying to fit in, which I mostly failed to do. Then I lived with the constant worry about whether or not we would have a home, a car, whether today would including more of my parents screaming and crying, and many other things that should never be top-of-mind for a kid.
Transformation #1: Breaking Free
Once I got into high school, I joined Air Force Junior ROTC and this was a life-changing decision. One of my instructors, Chief Master Sergeant Hamlett (or "chief" for short) quickly recognized my situation. Chief took me under his wing and helped me understand the value of hard work and he helped me learn to recognize and apply my talents.

Chief helped me learn ways to motivate myself to accomplish my goals. The foremost of these new motivation techniques was keeping score. By working hard, I would earn promotions, awards, and other external recognition that would reinforce that I was being successful, I mattered and I fit in.
The lessons I learned from Chief helped me build a positive momentum that carried me through the next 10 years and beyond. He taught me that I had choices and I owned my path. I didn't have to live in survival mode.
In my junior year of high school, I was accepted to Ohio Dominican College (now University). I had no idea how I was going to pay for school as my parents were obviously not going to help. But I was going to go to college even if it meant that I would finance it all with loans. I chose a relatively inexpensive college and one that felt like a second home.
For much of my college experience, I created my own path. I was a computer science major in a liberal arts college and I wanted to learn things that weren't part of the standard curriculum. As a result, a large portion of my courses in my major was independent study. Plus, because of some smart decisions in high school, I was able to shave an entire semester off of my education and graduated in three-and-a-half years.
Beyond shaping my own path academically, I followed my own path in other ways too. I worked for the college for my entire time either in computing services or as a resident advisor in the summers (this helped me score free room and board so I wouldn't have to move back to my parents' house).
In my computing services job, I was in the right place at the right time and put in the right effort to really learn technology. This helped me sell my services including tutoring professors on how to use their computers, email and the early days of the internet as we know it. I also ran my own freelance consulting business to make extra money working on projects for local businesses.
Outside of the technology world, I also became a big man on campus through student activities. I was into a little bit of everything in college in the student life world. From college council to being an orientation leader to running the radio station (where I became close friends with my now wife Liz, more about that in a bit) I was everywhere, I was well-known and I was making friends.
Unfortunately, I was still motivated by keeping score. So I was more focused on the quantity of relationships, activities and experiences than I was on quality. But I learned a lot and really enjoyed my college years.
I ended my college years as a first-generation college graduate. I not only received a degree, but I graduated with honors after participating in the Honors Program. Most importantly, I was well-positioned to start a career in IT at a time when IT was really hot.
I was done with survival mode and was ready to break free!
Transformation #2: Survive to Thrive
Proving to myself that I had choices, I built positive momentum that carried me from survive to thrive.
I left college and built a lucrative career in the technology world. I was a software developer who built web-based tools when that was still a trailblazing activity. More than that, I was also a unicorn of sorts in the technology space. I had not just deep technical skills, but my liberal arts background and the newly found people skills I developed in college meant that I knew how to talk to people.
My early career path was quite unique. I straddled the fence between being the IT guy and working closely with marketing and internal communications teams. When I was in consulting I could not only design the technical solution, but I could also write coherent proposals for clients. This unusual combination of talents ultimately led me to project management which values a diverse set of knowledge, skills and abilities.
I spent lots of time focused on my work (sometimes working around the clock for multiple days) and my workaholic tendencies yielded big scorekeeping dividends. This gave me the freedom to begin reversing many of the bad habits that I learned while growing up in survival mode.
I was able to build a more secure financial footing. I paid off all of my college debt and the credit card debt I amassed while helping to support my family who was still trapped. I lived consistently below my means and even built savings.
I learned to start standing up for myself when I was being taken advantage of. There were several such relationships in my life and I ended them. I deserved more and I was not going to stand for it.
Most importantly, I transitioned away from quantity in my relationships and focused on quality instead. This result in me marrying my best friend, Liz. She was an advocate for me for years and we were already strong partners in life and loved each other dearly. What better starting point could you ask for in a marriage?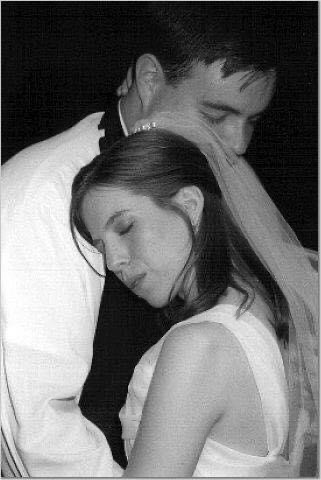 Transformation #3: Leading the Way
My successes to this point had resulted in me building a little bit of arrogance. I deserved the next promotion right now. I deserved to build my own path. I had ambition, I was amazing and I wasn't going to be stopped. I was keeping score and I needed to put some more points on the board. It was time for next.
I was promoted into my first people management position over a small team within a market department. But, despite my arrogance and belief that I could do anything, I wasn't immediately good at this role. I made some early mistakes and missteps, wasn't listening to my team and really wasn't a great manager.
Fortunately, there were people around me who cared and wanted me to get better. I got some very direct feedback from my boss and then from my team. I took the feedback to heart, made some course corrections and I became a MUCH better manager. This was a very uncomfortable, humbling, and embarrassing situation, and it really reinforced the benefit of being open to, internalizing and acting on feedback. I learned about the value of humility which is one of my core values today.
By reinventing myself I was able to transition from a poor manager to a humble, servant leader that people wanted to follow. I took on responsibility for larger and larger teams and became a mentor to a large group of people.
After struggling for years just to fit in, now I was a leader that people wanted to follow. It was an amazing experience to be able to serve others in a way that helped them grow and to achieve their own dreams.
Transformation #4: Losses and Gains
I had just turned 40 and life was going really well, or so my scorekeeper brain would have me believe.
I had a good job and was making lots of money. I was a leader that people wanted to work for and wanted me to be their mentor. I had a nice car. I had a nice house and a vacation cottage at a nearby lake. But the scorekeeper part of my brain wasn't seeing the whole story.
I was really unhappy with my job and was in a difficult environment where I felt like I was failing every day. I am not going to go into much more detail, just trust that this was the type of situation that nobody would intentionally seek out. The result was that my self-confidence, which at one point was so high that it became arrogance, was shot.
But, there was something else that was a bigger issue and had been for years. There was one part of my life that I had always ignored and it was time for a transformation. That is my health.
I mentioned that I grew up as a poor, fat kid with no friends. By the time I turned forty I was no longer a kid, I was no longer poor and I had lots of friends. But, I was still dealing with my lifetime of obesity. I had just watched my dad, who was obese his whole life, fade away over six months and die at 59 years old. I was on that same path.
I made my first appointment with a doctor in over fifteen years and that's when I had a big shock. I stepped on the scale and it said 325 pounds. That was just the first of many surprises that I had at that appointment. How could I have possibly let my health get so out of hand?!
Based on that appointment, I made a decision. It was time to tackle the one problem that I had always had since I was a child. I was going to fix my weight.
I decided that I was going to lose over 100 pounds in under a year. Like the other areas where I had experienced success in my life, I was going to do it my way. No surgery. No fad diets. No giving up anything that I loved. I was going to use data (e.g. my scorekeeper brain) and project management and technology and I was going to be successful.
As chronicled in my Operation Melt blog, my weight loss transformation was successful. I lost 100 pounds in just nine months, ran my first 5k race at twelve months, my first half marathon at 16 months, and was down 131 pounds total by 18 months.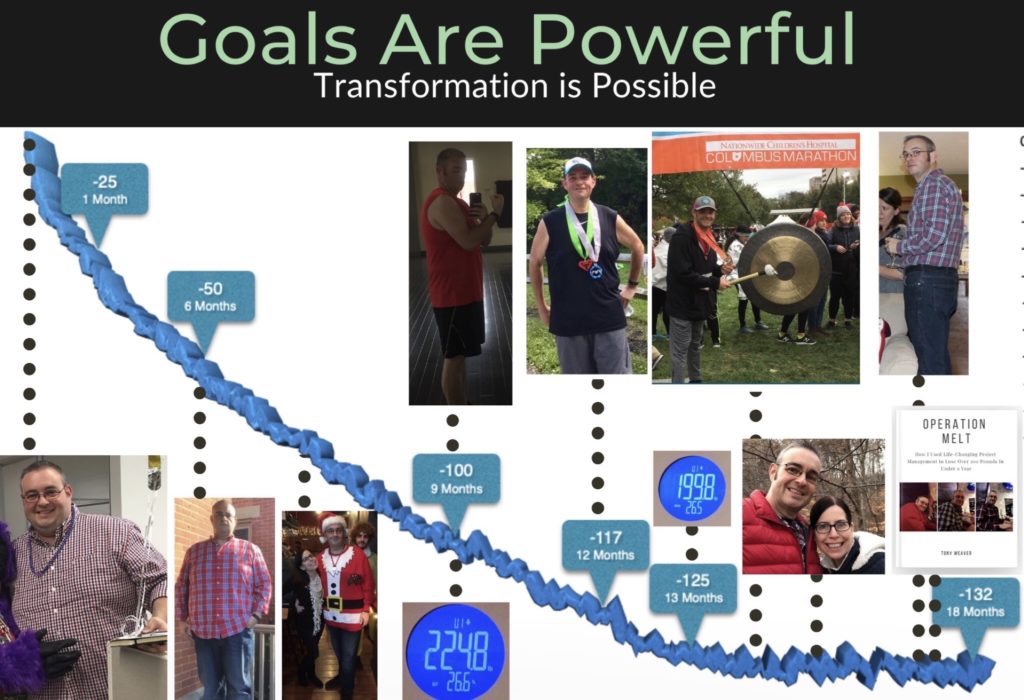 I went from a 325-pound couch potato to a fit, healthy athlete capable of impressive performance.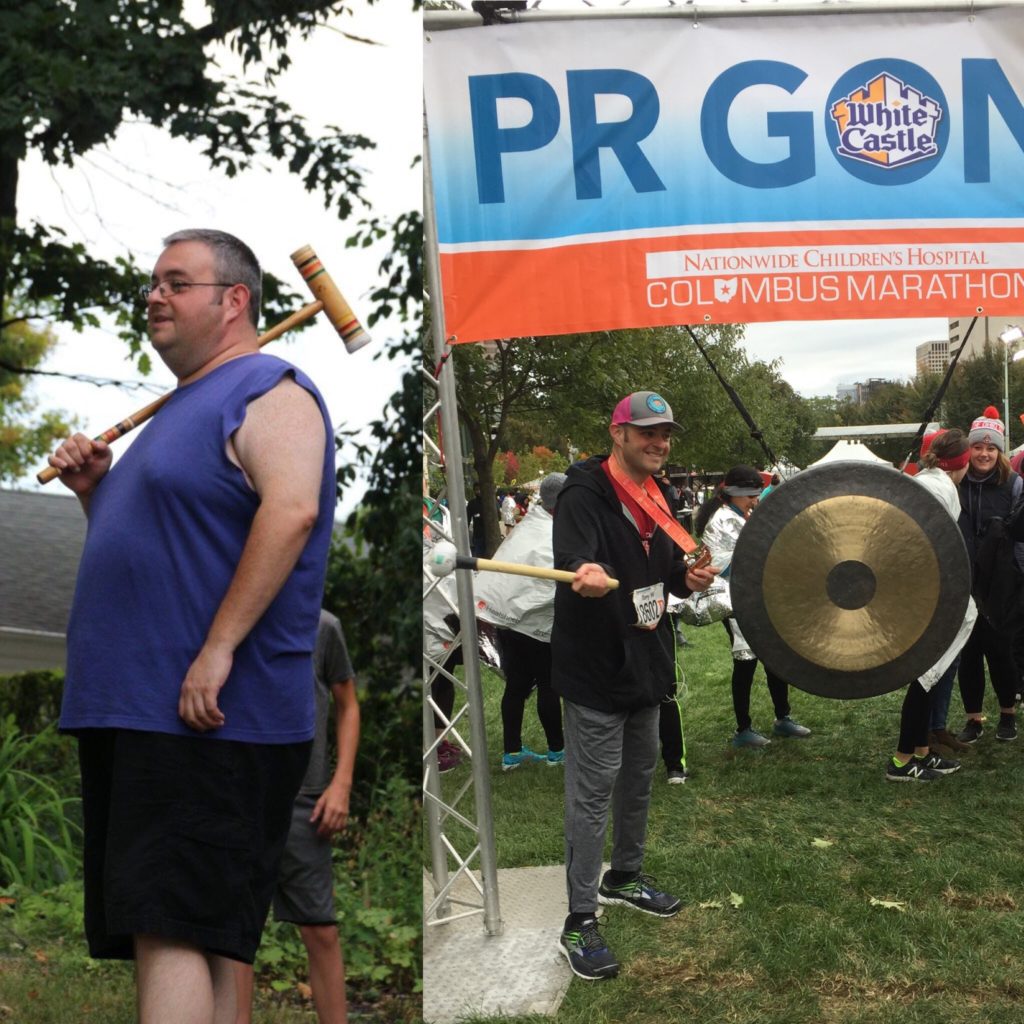 What I lost was just a small part of the story. It is what I gained that makes me happier – and that doesn't just mean the extra twenty pounds of muscle I added after I really started focusing on weight training.
I found my confidence again!
I know that there is pretty much nothing I can't do if I put my mind to it. I am healthier than ever and, in many ways, happier than ever. I am even working to break free from always defaulting to keeping score because I am bigger than the numbers!
How do I know that I found my confidence? Amongst other things, I am living in vulnerability and putting myself out there for others to see. I am sharing my story.
Significant weight loss is a visible, public thing and people see it happening. With my weight loss journey, I doubled down by publishing a blog and proactively sharing the physical and mental ups and downs along the way.
Then, I took it a step further. I published a book (Operation Melt: How I Used Life-Changing Project Management to Lose Over 100 Pounds in Under a Year) that shared my story and my project management approach to weight loss.
Why? Because I had a story to tell, I am proud of it and I know that it will help people.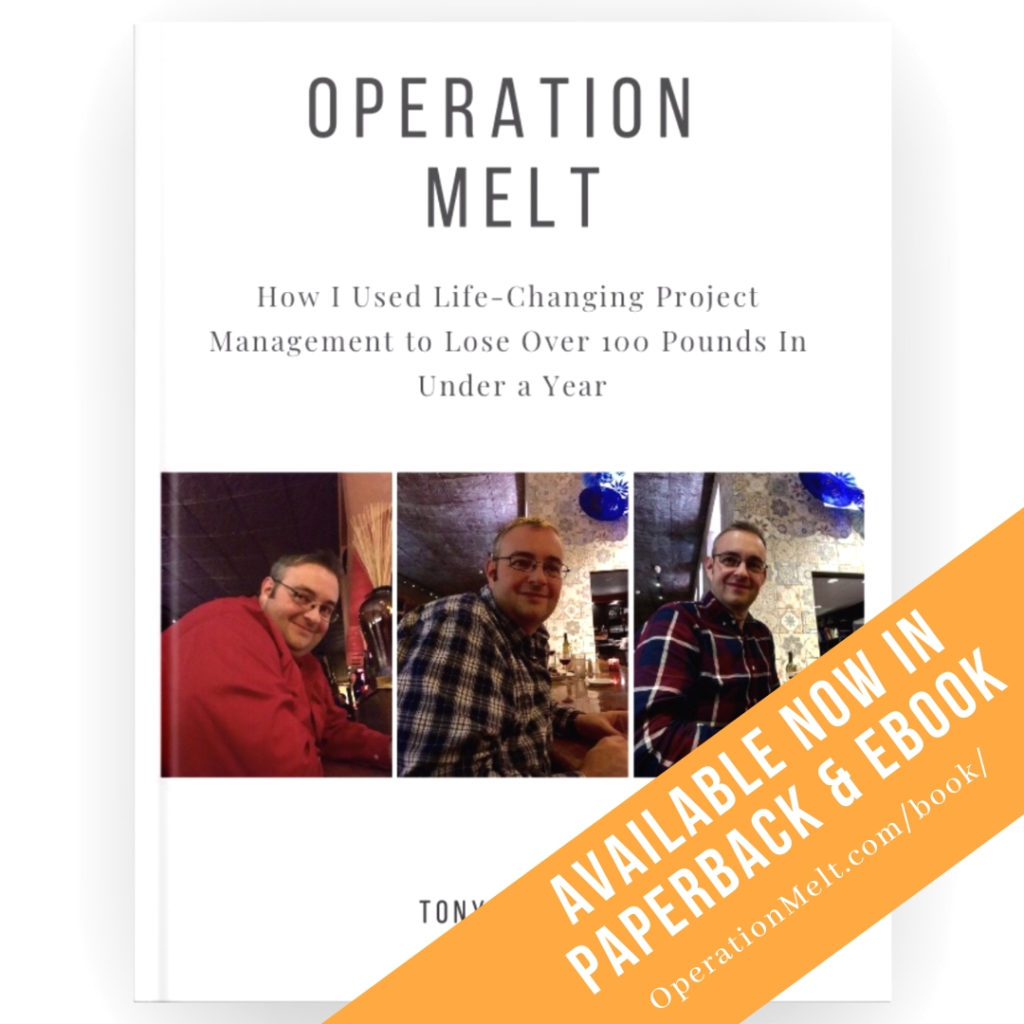 Transformation #5: A Different View
I just said, "I am bigger than the numbers." That is a big statement for me. Ever since I escaped survival mode, I have defined myself by external achievements. Job title. Dollars. Awards. Size of my team. Pounds on the scale. Personal records in running and lifting. But my latest transformation is a big one.
While I was working on my weight loss journey, I lost my job of ten years. The company was going through a restructuring and combined several leadership roles into one thereby displacing me. It was the right decision for the company and I am not angry with the decision at all. Plus they treated me very fairly and took care of me upon my exit, so I had plenty of time to find another job.
I decided to use this gift of time as a sabbatical to give myself a little breathing room between jobs. This was my first such break since graduating college twenty years earlier. The timing couldn't have been more ideal since I was just in the middle of my big personal transformation with my weight loss and needed to process through the non-physical side of the journey for a while.
My goal for this sabbatical time was to start working on the answer to a single question. What next?
I had been going through many changes and this was a time to really start to reacquaint myself with myself. What do I really want from the next twenty years of my career? How do I want to embrace the "new me" post-weight loss? What is my real calling?
While I didn't finish this process during my sabbatical, and really still haven't, I got it started and made great progress.
I determined that I want the next step in my journey to be focused on contribution and on my happiness. And that is where I am focusing now. I am committed to helping individuals and businesses achieve their goals.
Ultimate, I want to build a world where no goal dies of loneliness. This means it is ok to try and to fail, failure is part of the process. But never even trying to accomplish something important to you, like me with not working on my health for forty years, isn't right. We all deserve the chance to be happy and to make our dreams come true.
I'd love to help you with your dreams through my blog, my books and my coaching services.