Are you choosing to live a happy, fulfilled life?
That's right, studies have proven that ninety percent of the factors that make the difference between a happy life and an unhappy life are factors within your control. One life hack proven to help unlock your best life is setting, pursuing, and achieving goals.
But you don't have to take my word for it; many other people are proving this point every single day. They are setting goals, doing the work and building the life of their dreams.
Don't Take My Word For It, a new Operation Melt blog series, shares how other people – people just like you – are choosing to achieve happiness through their goals.
Yes, you can choose a happy life, but don't take my word for it!
Amuse-Bouche

Before we jump into today's post, I offer you this "dad joke" as a light "amuse-bouche" to entertain your mind before we get serious. Like any other amuse-bouche, you may hate it, but it is worth every penny you paid for it, right?

I wasn't sure which yoga class was right for me, so I called the studio to ask which one was most appropriate. They asked, "How flexible are you?" I said, "I can't make Mondays or Fridays."
Building Strong Goal-Crushing Muscles, One Rep At A Time! (Interview)
In this week's Don't Take My Word For It post, I am sharing a new Interview with a Goal-Crusher. In these interviews, I sit down with someone that is accomplishing big things by setting and achieving their goals to learn their secrets. Then I share those secrets with you. It's like free mentoring from someone already on the road to success. Who doesn't want that?!
In late October 2017, I was in the middle of my weight loss journey and had already lost almost sixty pounds. But my journey was suddenly at risk from a new enemy threatening to knock me off track. That enemy was the chilly Columbus fall mornings and the rapidly-approaching cold winter. These plummeting temperatures meant that the daily outdoor exercise that had been so effective for my weight loss would soon end.
I needed an indoor exercise option… I needed a gym. Unfortunately, I was anxious and insecure about the traditional gym environment. I was searching for an option that felt comfortable for me.
After stepping into The Fitness Loft (also known as TFL), which had recently opened in my neighborhood, I was hooked. The vibe just felt right and different from other gyms. Beginning that day, TFL became a significant partner in my fitness journey and remains so today.
In this Interview with a Goal-Crusher, I sat down with the visionary who created and operates The Fitness Loft to learn more about his vision for a different kind of gym and how he brought this goal to life.
Please introduce yourself and tell Operation Melt readers what you do.
Hi there, readers! My name is Jeff May Jr., and I own two gym concepts in Columbus. Axon Training in Franklinton, and The Fitness Loft in German Village.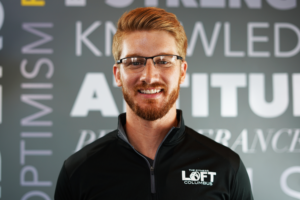 What motivated you to start The Fitness Loft (TFL)? What was your vision?
My dad is an entrepreneur, and growing up, I watched closely as he developed, built, and launched several businesses. I saw the highs achieved from figuring out a difficult business problem and the satisfaction of leading a team with a common goal. I knew I wanted to start a business from a young age but had no idea what that actually entailed until much later.
I studied business and leadership at Ohio State, where I started working on The Fitness Loft's business plan during my sophomore year. Initially, I just wanted to put the concepts I was learning in the classroom to practical use and had no real intention of opening my own gym. But as the business plan developed and I studied the market needs of South Columbus, it became clear that there was a great opportunity at hand.
We opened in 2014 with the goal of being "more than just a gym." A place that inspires you to lead a healthier life and that invests in the community around us. We still talk about being "more" at all our team meetings, and we do our best to build relationships with our clients as well as giving them a great place to workout.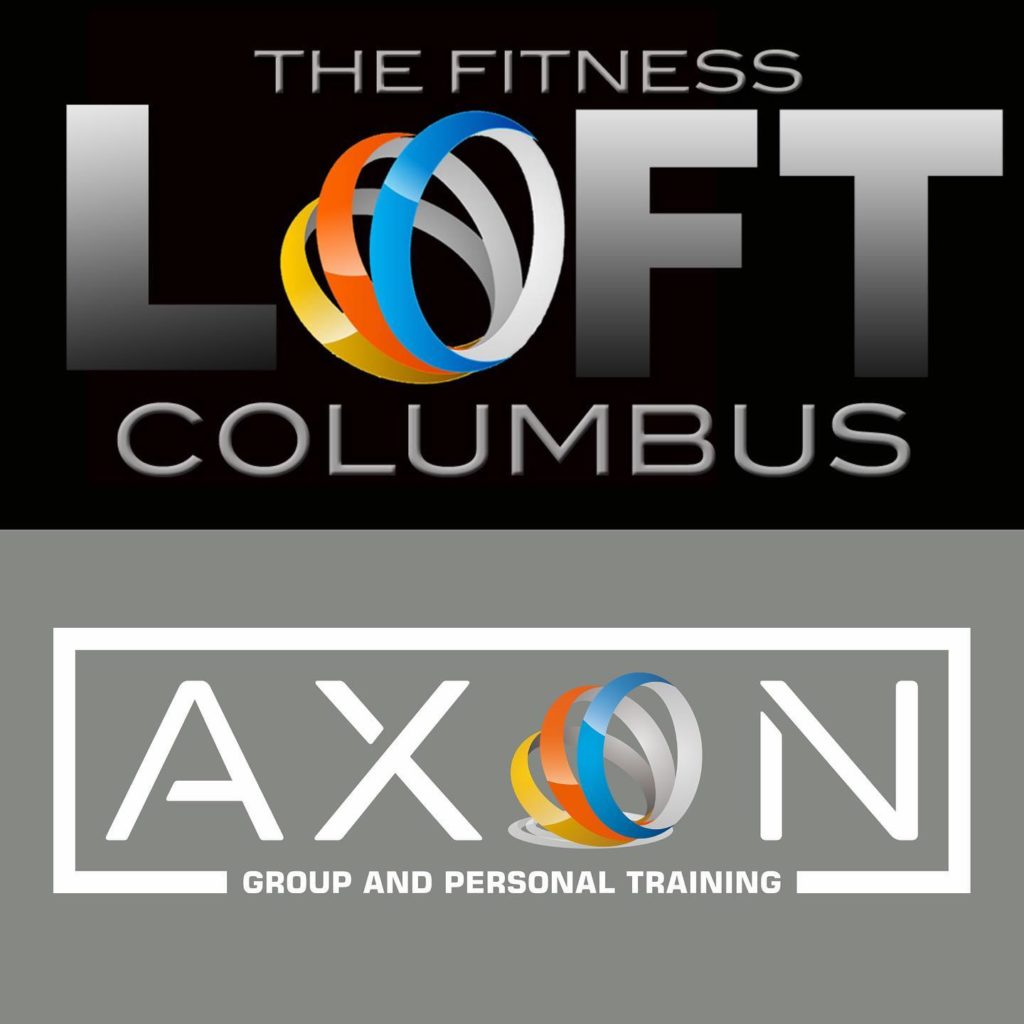 What were your biggest challenges in starting The Fitness Loft? How did you overcome them?
The fitness industry is pretty crowded, especially in bigger cities like Columbus.
When the customer is weighing their options, they are typically deciding between smaller, boutique-style gyms (think yoga/cycling studios, OrangeTheory, or CrossFit gyms) or national big-box brands (LifeTime Fitness, E-Sporta, etc.). We land right in the middle, offering a lot of the amenities of the bigger brands with the personal touch of family-owned, small businesses.
When we launched, it was very difficult to get customers to buy into this new market position. Most people that wanted access to a bigger facility went with brands they recognized, and folks that valued a close-knit gym community didn't consider that it could come from a gym our size.
Building awareness and trust took way longer than I initially imagined it would. But once we stopped trying to scream our message from the mountaintops and started prioritizing the experience of the clients who had bought in, everything started to fall into place. We showed this core group how we could be more than just a gym every single day. And then they told their friends. Who told their spouses. Who told their neighbors.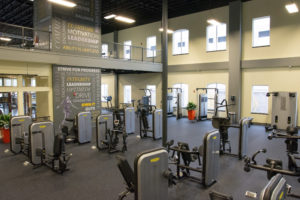 What goal success tips and techniques have worked well for you that you would like to share with my readers?
As I mentioned, take care of the people who buy into whatever you're selling. One of my favorite business books, The Pumpkin Plan by Mike Michalowicz, lays out this concept beautifully.
Invest in a coach. If you can, find someone who specializes in your field and set a regular, monthly or weekly meeting with them. This coach could be a business coach, life coach, therapist, or personal trainer. But it's truly invaluable to have someone in your corner while working to improve yourself.
Remember the 80/20 rule. We are all out here just trying to do our best. Unfortunately, we aren't going to hit 100% of our goals 100% of the time. If we expect to, then burnout or disappointment is sure to follow. This is exactly why New Year's Resolutions don't work! Give yourself grace, and focus on hitting that 80% threshold over the long run.
What else would you like my Operation Melt readers to know about you, The Fitness Loft, Axon or goal success in general?
TFL and Axon have served thousands of exercisers over the years. Both survived the pandemic thanks to the hard work of our staff and the support of our members. And TFL and Axon introduced me to my wife.
All of these are signs of success, and while I'm extremely proud of what we've done, I'm even more excited about what's coming next!
How can Operation Melt readers learn more about TFL/Axon?
You can learn more about The Fitness Loft at fitnessloftcolumbus.com and follow us on Instagram at @fitnessloftcolubmus.
To learn more about Axon Group and Personal Training, visit us at trainaxon.com and follow us on Instagram at @tranaxon.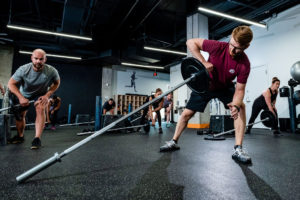 I appreciate Jeff for taking the time to participate in my Interview with a Goal-Crusher, and even more for creating an environment that helped me change my life. And I am just one of many people with similar stories about The Fitness Loft and Axon.
Let's review some of the goal success techniques that Jeff leveraged as he broke a sweat while lifting his heavy goal for new gains:
Take it seriously: never consider a college class project or training class a throwaway or a waste of time. Take these self-improvement opportunities seriously because they could be a chance to shape your future.
Supporters are promotors: be grateful for and supportive of the people who are your supporters; they are your biggest promoters and will help you reach your goal.
Don't go it alone: your journey doesn't have to be a solo exercise; partner with a coach who can help you get from here to there.
One step at a time: don't expect smooth sailing in your journey; there will be bumps along the way. Be patient, take it a step at a time, do your best and celebrate your wins.
I love these field-tested goal success strategies! It is clear they paid off for Jeff. He knew he wanted to start a business, figured out what kind of business he wanted and launched not just one but two successful businesses. Both of these businesses help people achieve their goals every day.
Do you have a big goal that you want to crush, as Jeff did? Maybe apply Jeff's best practices and enlist a coach to help you. Operation Melt coaching can help you define and achieve your life, health, career and leadership goals.
I believe in you; let me help YOU believe in you!
---
Meet Coach Tony
My name is Coach Tony, and I am a coach, author and project manager on a mission. I am working to build a world where no goal ever dies of loneliness.
I almost allowed one of my biggest life goals to die without ever being attempted for forty years. My goal almost died, not of failure but of loneliness. But, I took a risk and leveraged a simple, logical process that helped me wildly exceed my goal.
I transformed my life, and you can do the same with the help of Operation Melt.
Operation Melt provides engaging, practical content and hands-on coaching to inspire, motivate and equip project managers and other left-brained high-achievers to pursue and accomplish their biggest goals.
---
Breathe new life into your goals
Download my free ebook to learn how to create goals that actually work and get the jump-start you need in life!
---
Breathe new life into your goals
Download my free ebook to learn how to create goals that actually work and get the jump-start you need in life!