I have learned throughout my fitness journey that people often consider fitness to be a chore or work that they have to do. They teach themselves to dread eating healthy and try to give up things that they really enjoy. They begrudgingly exercise because they have to. Then all of this leads to unsustainable progress and unhappiness.
Part of how my journey was (and continues to be) a success is in one key decision. I have given myself permission to have fun!
As you know if you have been reading my blog for a while (or you REALLY know if you follow me on social media) I have fun with my fitness. I continue to eat the foods I like and drink the drinks that I like. I gave up nothing but I do know and track what I am consuming because it all has to fit.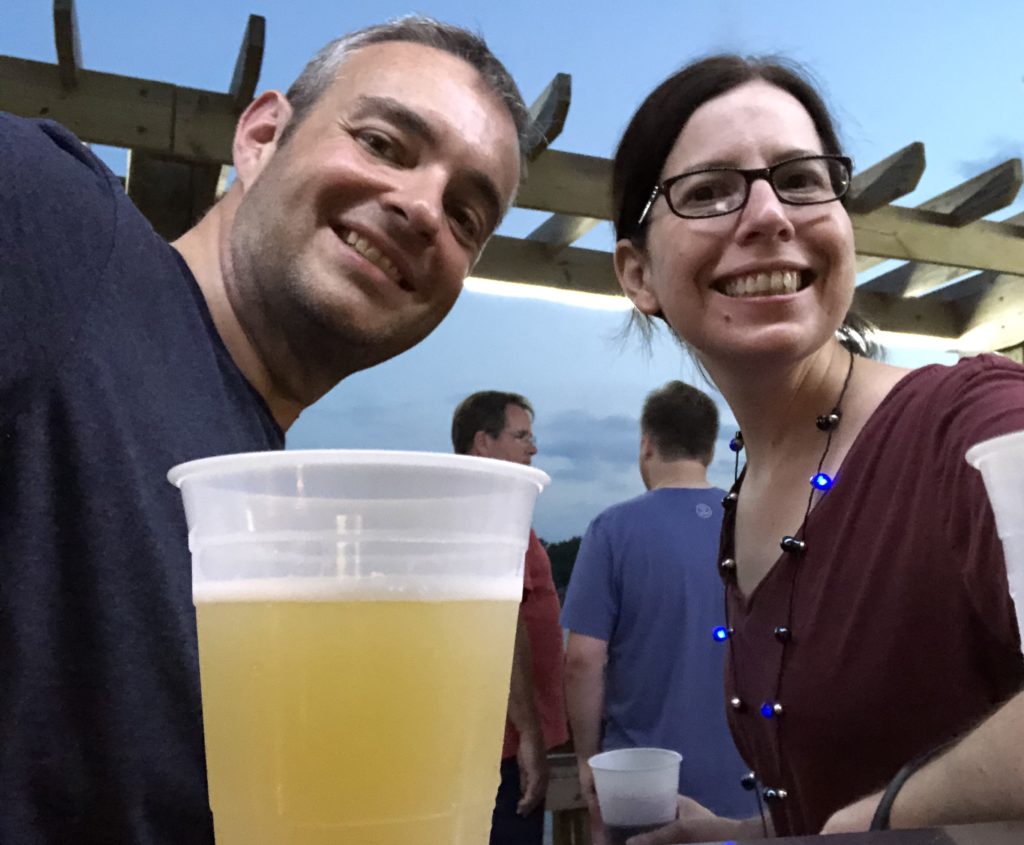 I also have learned to enjoy the exercise. I like getting out in the warm summer sun and getting active. I even like going into the gym and pushing myself to do better than I did before. Plus the gym is great people watching so that absolutely contributes to the fun. Regardless of your chosen form of exercise if it is fun for you the odds of sticking with it are way higher.
The permission to have fun really surfaced for me on Saturday of this week when I ran my latest 5k (which makes 6 of 7 months this year with a race for me). As you may also know from my blog I am pretty competitive with myself. I am always focused on doing better and seeing my numbers go the right way. This means I am always trying to get a personal record in my races.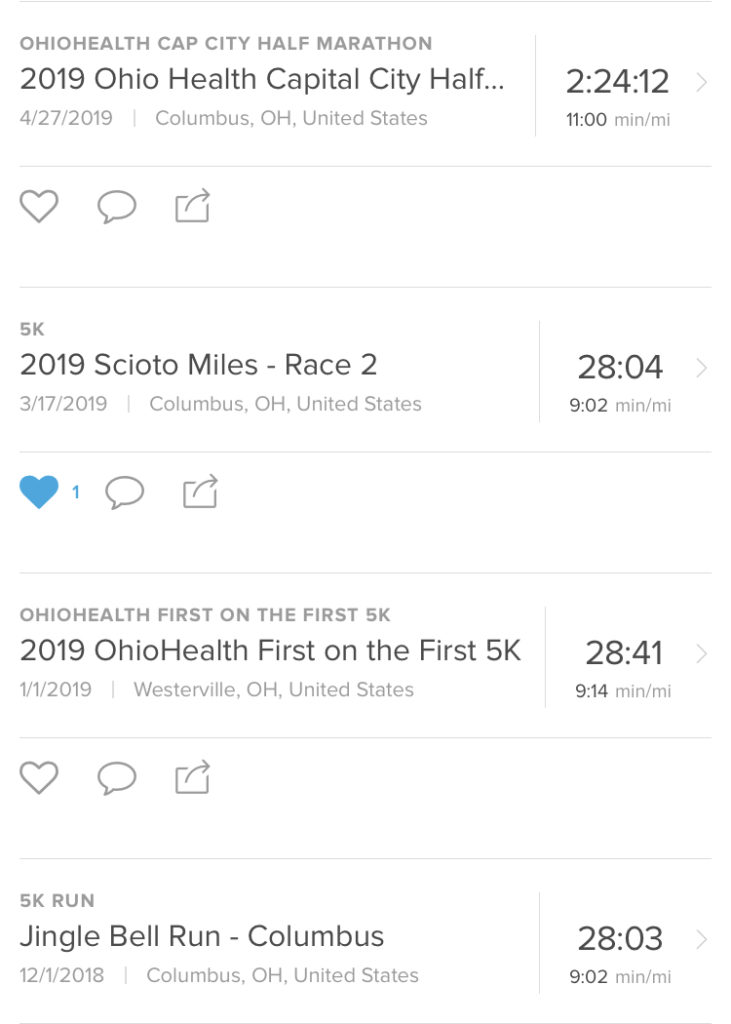 Making every race a personal record isn't always practical. You can't always go faster. The conditions are different, your nutrition may be different, your body may not be as well rested… the list goes on. Sometimes I try to push myself so hard to get a personal record that I end the race with a little pain in my hips and other muscles. That certainly makes the exercise less fun!
This weekend I gave myself permission to slow down in my 5k. I ran side-by-side with my sister-in-law who I really enjoy talking to. Her pace was a little slower that my traditional 5k pace but was in a range that I new was healthy and competitive for me. So we stuck together for the entire race and had fun.
The result was that I ended with a pace of 10:15 – still placed 4th in my age group. In this same race last year my pace was 9:59 so I obviously went slower this time. But I also ended with zero pain! I enjoyed myself and was able to enjoy myself for the rest of the day. I still had tons of energy to do other things too. So I went for a 4-mile bike ride, a 3-mile walk and played with my niece and nephew for hours.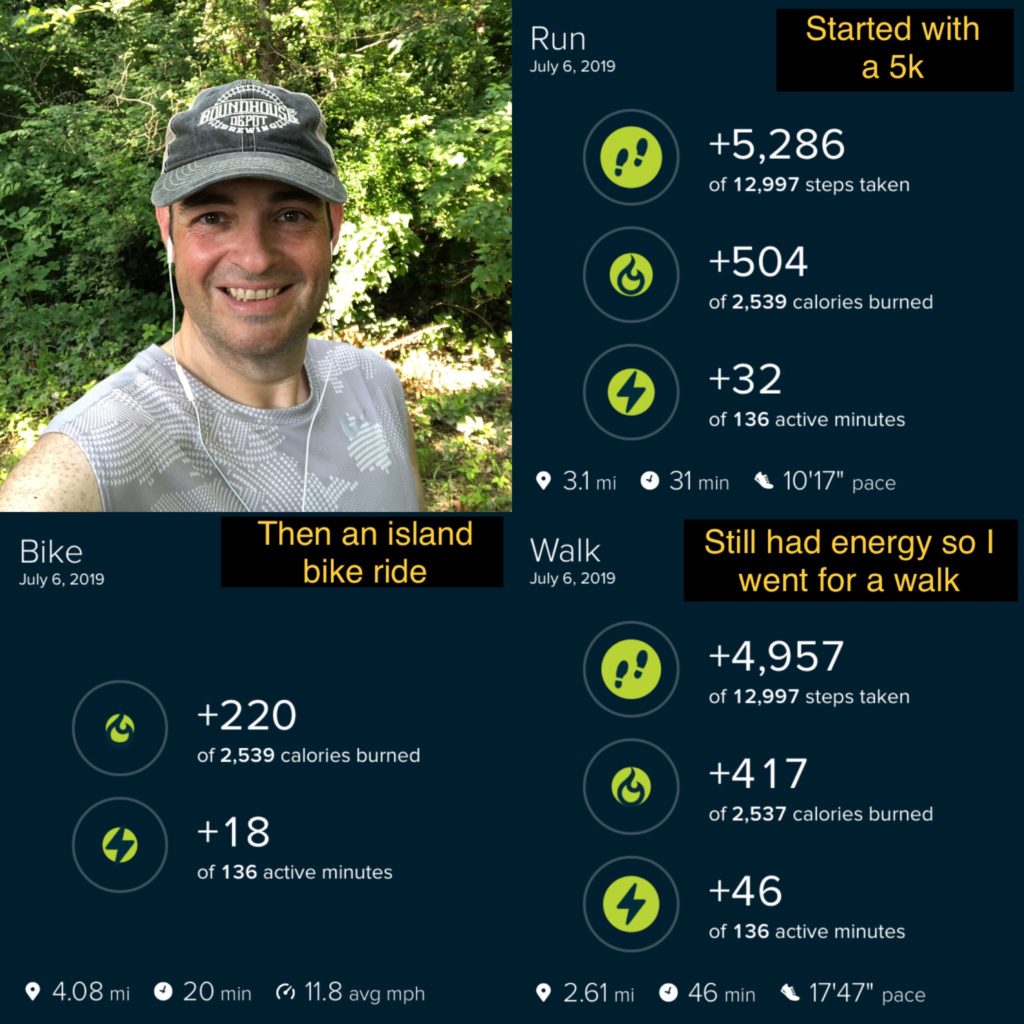 This turned out to be one of my fittest days on record but it could have been different if I was manically focused on competing. Then I would have been wiped out after the race and wouldn't have had nearly as healthy a day.
The lesson in all of this: make sure to give yourself permission to have fun with your fitness. It could make the difference between being successfully able to lead a fit life and slipping backwards to living the other way!
Thanks for reading!