This was a big week for me because of one big moment. One more goal accomplished. One very proud moment. That moment is the focus of this week's update.
Flashback: September 2017
I have been going to the Columbus Oktoberfest for years. It is one of my favorite things to do every year. I love the music, I love the food, I love the beer, I love the fall theme, I love the culture and pretty much everything else about this event. Plus one of the event organizers, Wayne, and his wife Willa are our married couple role models. We hope we are half as happy and fun as they are when we get into our mid-70s.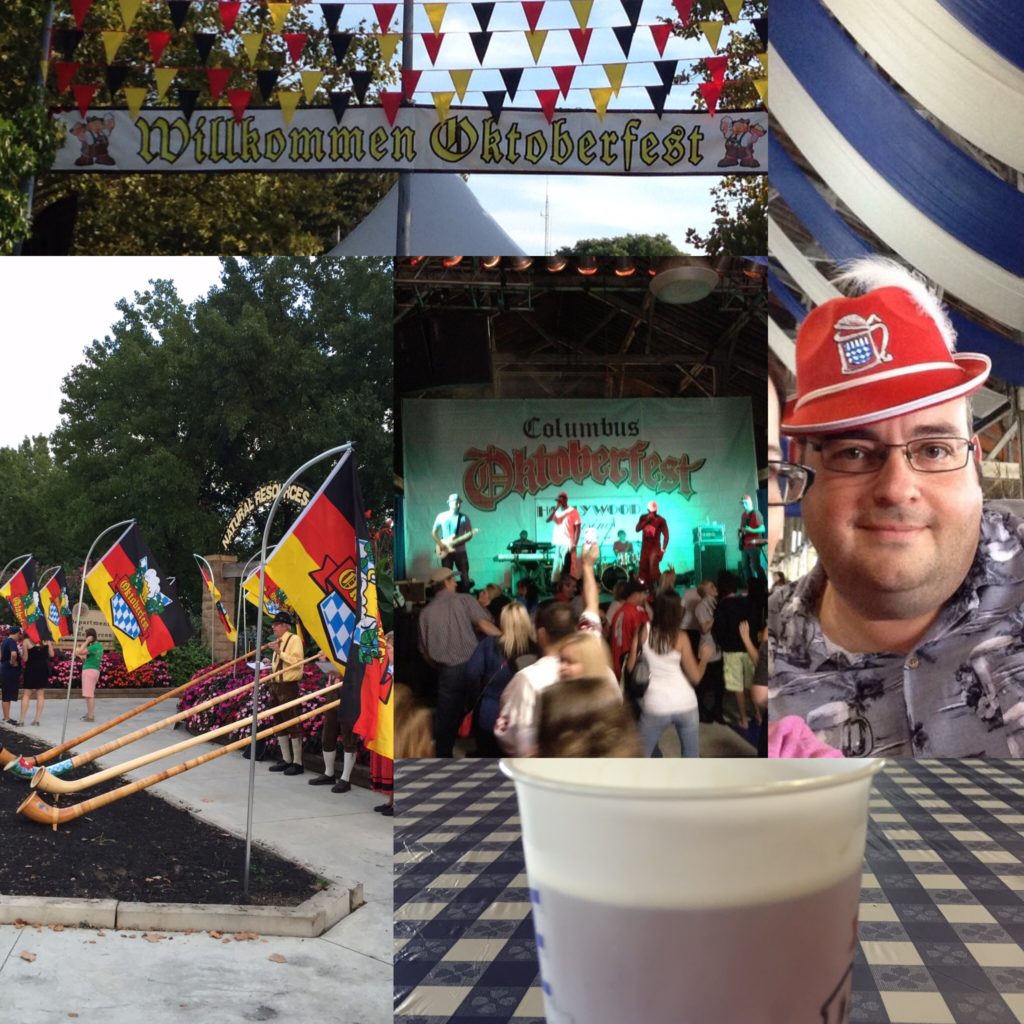 There is one aspect of Oktoberfest that I never engaged in and went as far as mocking it for years: the "brat trot". The event always starts with a Meiler Vier or 4-mile run. I was so disengaged from this event that I thought it was just a 5k. It was never something of interest to me in the many years I have attended this event. That all changed last year…
Last year as I arrived at the festival I posted that update on Facebook. At that stage in my journey I was down 46 total pounds and heading towards 50. I wasn't a runner by any means but had started peppering in a touch of running into my walks, but no more than a quarter mile at most.
To be clear this was a stretch goal for me at the time. I had no idea if I would be able to run a 5k (what I thought the distance was) by September of this year. But I decided I was going to try to be ready a year later and that I would put it out in the universe. I wasn't going to let fear stop me from setting a goal.
Plus it would allow me to even more fully enjoy my favorite event!
One Year Later
Back to current day… it is Oktoberfest weekend…. The most wonderful time of the year!
I was all signed up for the race and picked up my packet including my bib (complete with coupons for free beer and free Schmidt's sausage), my free parking pass and a great performance athletic shirt. So I was set for the race.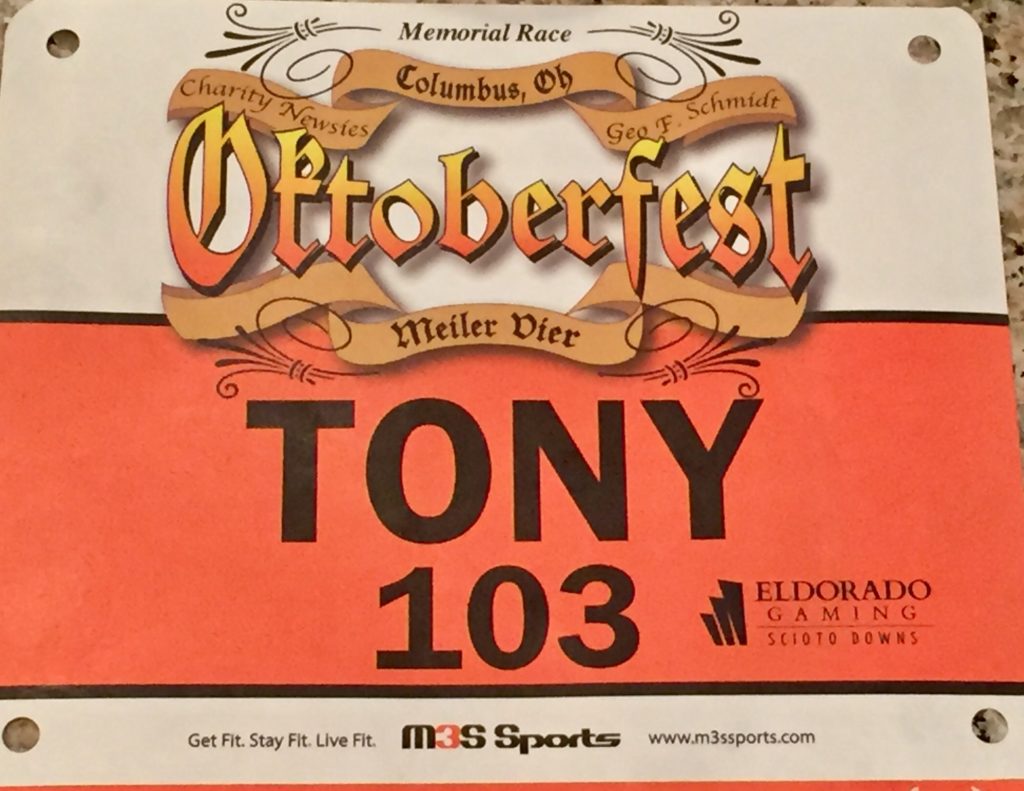 I worked to prepare my body through the back part of the week. My last run for the week was on Wednesday morning and I took Thursday as a rest day and refrained from working out on Friday morning too. Through the day on Friday I adjusted my diet per some articles that I read the essentially had me adjust the timing of my normal meals. The goal was that my body was fueled the same way as a normal run day at race time.
We hit the road to head to the fest at 5p on Friday afternoon and, as you would expect, the traffic sucked and I got there a bit later than I had hoped. But I was still plenty early enough to have plenty of standing around time. Seriously though, I like hanging out with the energy of the other runners. Plus we had some friends meet us at the festival to cheer me on…. And then to drink with us afterwards.
At 6:20 the Alpine horns sounded and the race started. The route was 2 laps around the Ohio State Fairgrounds and through the Oktoberfest pavilions. There were about 520 runners so it was a pretty big race and a massive herd of runners traveling through the course. The route turned out to only be 3.54 miles not the full 4.
In the third mile I started getting a little tired but I pushed through. I ran the whole time without walking which was my goal. Plus, my pace was 9:49 per mile which is a new record and even faster than I had planned as I just wanted to get under 10 minutes average.
One of my favorite moments was in the last quarter mile when a friend of mine setup an informal hydration station for me. He ran out and handed me half a beer… it is Oktoberfest afterall!
I finished, I was fast, I had fun and I checked another goal off my list!
And this was a special goal for me, so I am extra proud of myself! So another medal added to the collection.
Plus we all got to enjoy Oktoberfest afterwards.
Next up: my first half marathon! I am running in the Columbus Marathon on October 21.
Check back next week for more!
Last week's stats (8/27-9/2):
Distance walked/run: 35.2 miles (+3.9 vs. LY)
Total calories burnt: 21,894 (-6,207 vs. LY)
Total calories consumed: 16,212 (+4,958 vs. LY)
Net calories this week: -5,682 (+11,165 vs. LY)
Weight change: 3.4 pounds lost (+5.2 vs LY)
Best Weight Day: Wednesday, -128.4 total pounds down