Living a healthy, fit life is about good habits that positively impact your body, your mind and your spirit. When a global pandemic hits and forces us out of our daily routines we have to make some changes and be even more deliberate about taking care of our fitness. I am sharing some of my new fitness habits and they will help you keep your own fitness goals moving in the right direction.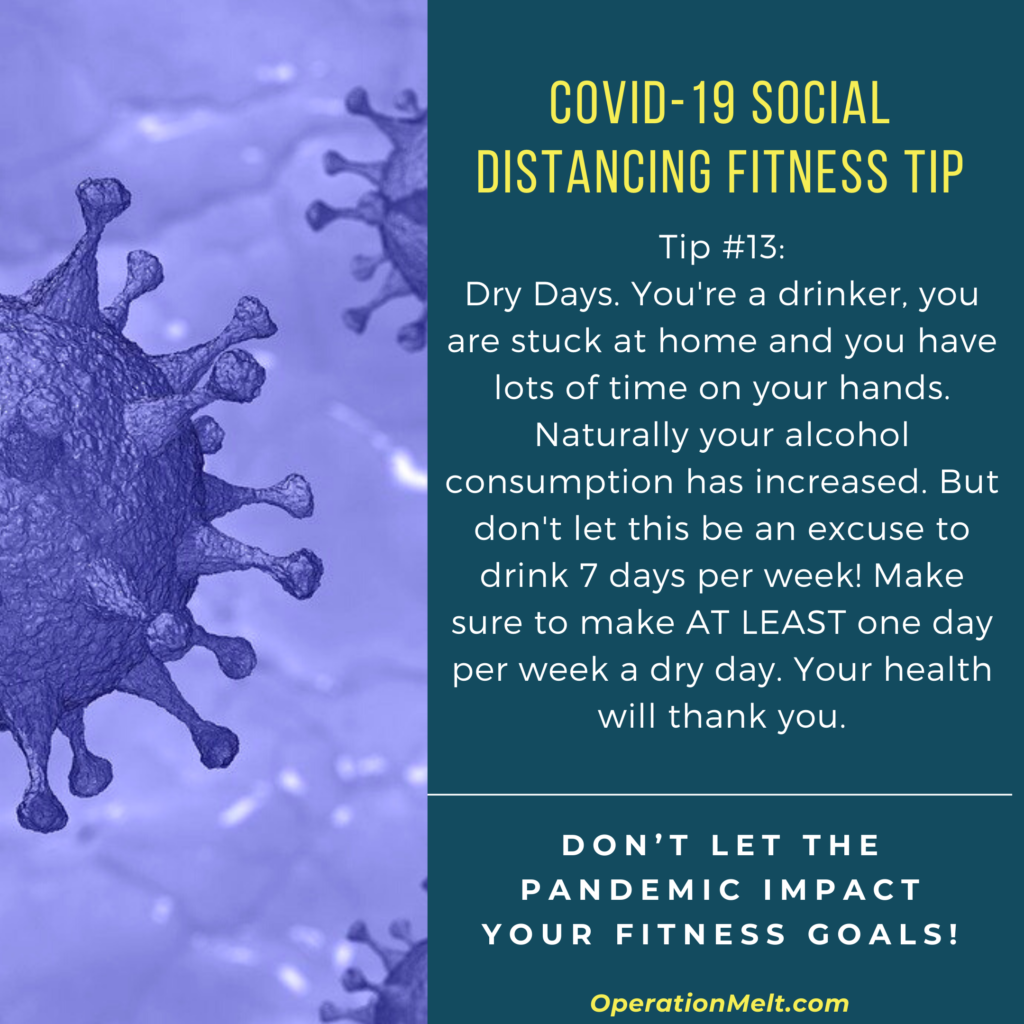 Tip #13: dry days. If you are like me this time of being stuck at home has led to a bit of an increase in your alcohol consumption. You are home, you are bored and your home is stuck with your favorite alcoholic beverages. Plus many Ohio people are celebrating Wine with DeWine. But drinking multiple alcoholic beverages every day is absolutely NOT healthy and will NOT help you reach your fitness goals. So make sure to choose AT LEAST one day per week to be a dry day and skip the alcoholic beverages that day. Your health will thank you!
I know life is different right now and almost every one of us is struggling to find our new "normal." With some good daily habits this new "normal" can still be a fit life. Good luck and get out there and live your best life. Let's defeat this virus together!
Read all of my Pandemic Fitness Tips in my Operation Melt blog at https://www.operationmelt.com/category/pandemic-fitness-tips/