This was a pretty average week for my Operation Melt journey so not a lot to share.
We did reopen our lake house this week which gives me some more variety in scenery when it comes to running. Unfortunately it also gives me a new set of challenges on the food side and I tend to snack more and eat less healthy meals at the lake. But I know how to manage that!
Adjusting to Maintaining
As you know I am in weight maintenance mode now and stopped the weight loss at the end of 2018. When I stopped I was, and still am, likely at my lowest healthy weight. That means that my body is more prone to daily weight fluctuations driven primarily by my daily balance of water and sodium.
A weight loss journey is physically and mentally tough but so is maintenance mode. Maintenance is just tough in different ways that mostly exist in my head.
For 18 months I stepped on the scale nearly every morning and saw my weight decreasing. I had set a goal, I was measuring progress every day and was rewarded with a daily dose of measurable success. This is like a powerful drug to my high competition, high achiever, goals focused brain.
Daily measurable success is not a permanent dependable staple in life.
In real life, or maintenance mode as the case may be, our days are filled with ups and downs. It is possible that you will go many days without a measurable "win" in your life. For somebody who spent 18 months with daily wins this could feel very uncomfortable. It could feel like you are sitting still or that you are failing – both are very similar in my achiever/competition brain!
Fortunately I have been able to see some wins in other areas. I have even taken my own advice from this week's Reflections on Leadership and created some wins. But I am also working on being ok with days that really are just maintenance as uncomfortable as that is.
Lesson Learned: if you are going through a major transformation where you get to see wins daily, enjoy it. There will be a time when you return to "normal" life and the wins come less frequently. During the journey it is important to remind yourself that this is a project so that means it is a temporary endeavor and will have an end date.
Continuing My Book Journey
My book, Operation Melt: How I Used Life-Changing Project Management to Lose Over 100 Pounds in Under a Year, slowly continued selling this week. I tested my first ad campaign (a tiny one) but it really didn't do anything but teach me how it works. I also got my first Amazon product review and I created my author page.
One area of notable book success came on Friday. I unexpectedly discovered that Amazon had listed me as their #1 new release book in the project management category. That felt like a big win to me and was very exciting.
Also my first "proof" of my paperback has arrived and I will get to look through that on Sunday evening. I am considering releasing my first paperback through Amazon's print on demand service this week. I just need to see if I think it loses any of its impact if the interior pages are printed in black and white. There is a significant cost difference and printing in color may price it out of a convenient range for readers. Short story: I am expecting to release the paperback very soon!
Lesson Learned: keep your eyes on why you started the journey. I was getting frustrated because my book wasn't selling faster when somebody asked me a big question. "Did you really write this book to make money?" No, no I didn't. I wrote it to tell my story and to prove to myself that I could write a book. Most of all, I wrote it to help other people. That doesn't require selling a million copies.
Spring Fitness
In last week's post I talked about how it is spring time and that means fitness is easier. Well this week was even nicer and I was even more active. Every day I tried to run or at least go for a long walk. It was amazing! I covered some serious distance and, if it wasn't for the rain this morning, I would be on track to meet or exceed last week's totals and I ran a 10k last week!
I am very happy it is spring and that I am able to ramp back up the outdoor activities. I really missed the sun and the warmth and not having to dress in layers to go for a run! Plus spring time means it is lake time and I get views like this when running.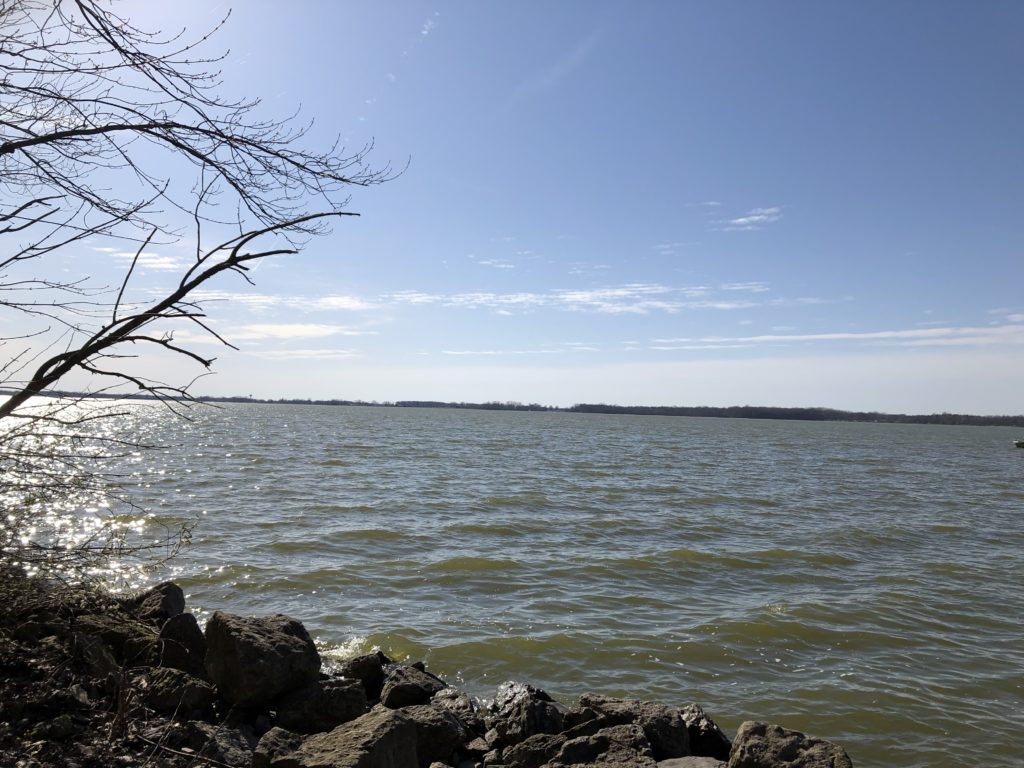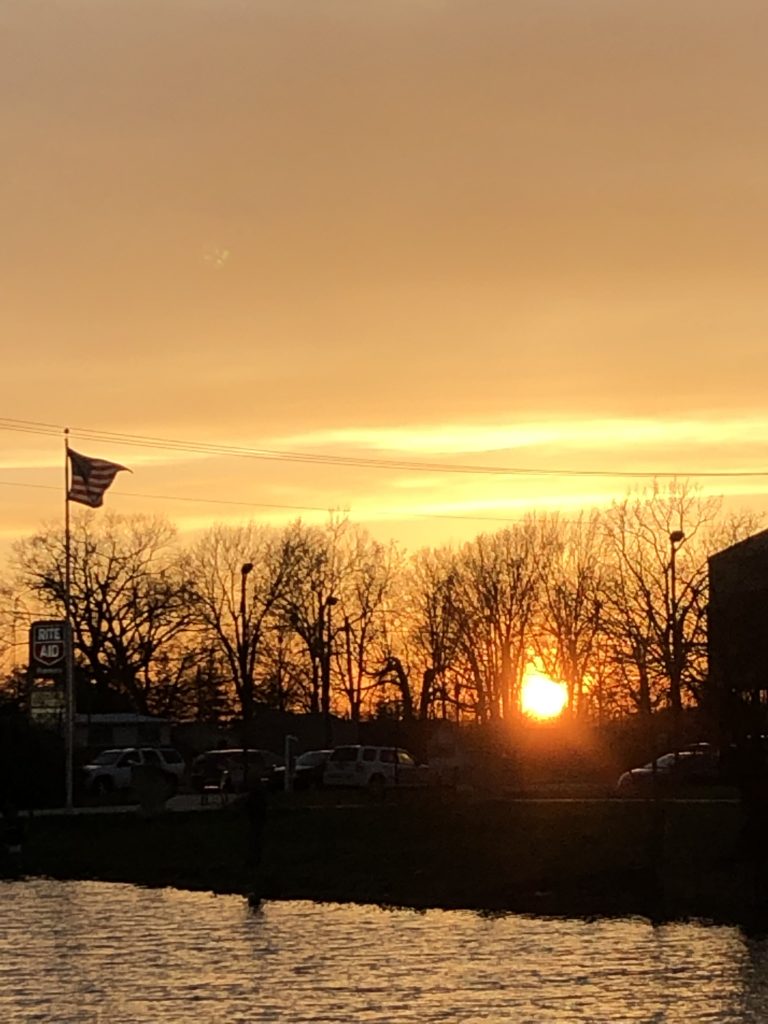 Lesson Learned: it is easier to enjoy the exercise when you have great weather, warmth and nature is in full bloom!
Save the Date: Operation Melt 5k
As many of you remember from last year my first ever 5k was one that I hosted. Last June I hosted the Operation Melt First Time 5k at the Scioto Audubon Park. This was an informal race of just a small group of close supporters which benefitted a nonprofit. It was no frills, no medals, no shirts, no closed course, etc. It was just a group of Operation Melt supporters getting together for a 5k run.
Big news: I am going to host my Operation Melt 5k again this year! I plan to host the race on 6/15 – which is the anniversary date of my decision to change my life. It will be at the Audubon park again and it will be an informal 5k again. I really like these small, informal races!
More information will follow soon. If you want to be kept in the loop, please make sure that you are a member of my email list.
Thanks for reading and have a great week!
Last week's stats (4/1-4/7):
Maintain avg. weight of 189-199 pounds: 201.6 lbs average
Run 10+ miles per week: 10 miles
Total walk/run miles: 45 miles
Weight training 2-3 times per week: 1 workout
One race per month: January, March and April races complete, half marathon 4/27
Continue to track & manage calories: 2,933 calories under budget